Consulting ServicesMore information
About us
The Institute of Geopolitics, Democracy, Governance, and Global Security was established in 2021 as a pioneer institution aimed at promoting a profound study on the worldwide situation amid the drastic changes in the political, social, economic, cultural, and technological dimensions due to the pandemic, by establishing close ties with academic institutions, both domestic and international, NGO's, governments, public and private institutions, among others, to deeply analyze problems affecting the diverse region in the world and propose viable solutions in accordance with this new reality, which can be called Year 1.
By strengthening these links through a high-quality training and rigorous research, the institute will allow acquiring a better understanding of the global crisis, within the already mentioned dimensions, which have taken on a new approach due to the pandemic, the power struggle of the new world powers to keep their hegemony, endangering global security; global warming climate; drug trafficking; terrorism and the vertiginous technological advancement.
The Institute is founded on the expertise of a wide concentration of scholars, scientists, business and trade leaders, and political figures, who address a variety of disciplines and may contribute with new ideas and solutions to this new scenario. Our researchers at the institute and Miami Business Technological University, together with others from several prestigious academic institutions will assist with their scientific research on issues such as migration, trade integration, international relations, public policies, economics, sustainable development, preservation of the environment, strengthening of democracy and other important geopolitical issues.
Our labor is also enriched by the active participation of political representatives, activists, domestic and foreign government officials, and leaders, strengthening efforts to promote solid democratic systems and adequate leadership in accordance with this new reality requirements.
MISSION
Contributing to the construction of new knowledge, research, criticism, and public debate for the sake of promoting political systems where a true democracy should prevail, together with economic freedom, social justice, human rights, and sustainable development, through alliances with other institutions that promote these ideas involving joint projects, training for public and private officials, in accordance with this new reality and scenario.
VISION
We are looking forward to becoming pioneers and subjects of reference in Latin America and the world regarding global studies, from the perspective of a pluralist, solidary commitment, covering doctrines and a contemporary conceptual framework, thereby opening discussion seeking practical solutions to problems affecting the world.  We want to become a think tank aimed at promoting freedom and economic stability, democracy, and sustainable productive entrepreneurship in this new era.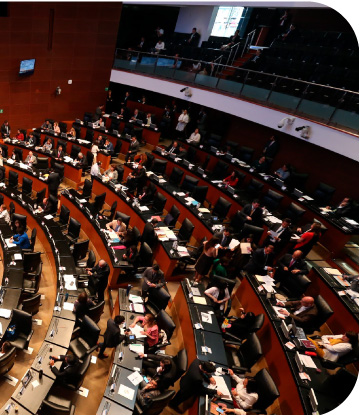 OBJECTIVES
Develop and transfer innovative methods, methodologies, regarding research, training, and advisory and in accordance with the new paradigms and reality.
Provide academic and technical consultancy for the formulation and implementation of public policies.
Incentive research in the diverse fields of universal knowledge.
Promote knowledge of economic, political, and social theories which will help in the construction of free, democratic systems.
Offer advisory and consultancy services to institutions such as governments, universities, research centers, foundations, and civil associations in areas like public administration, electoral processes, and economic modeling, among others.
Analyze political conditions to generate viable proposals which may be converted into efficient public policies, norms, regulations, or government actions.
Collaborate with the consolidation of democratic culture through appropriate research, debate, and citizen participation.
Impulse exchange of information and collaboration with similar institutions, through publications, conferences, seminars, conferences, and congresses.
Instruct/educate on social-political, public, and private administration, technology, and environmental issues.
Assist in the implementation of policies to reduce or eliminate corruption in the public or private sectors.
Elaborate policies to strengthen democracy in the world.
Advice on innovation and global competitiveness.
Prepare efficient policies to tackle climate change.
Directory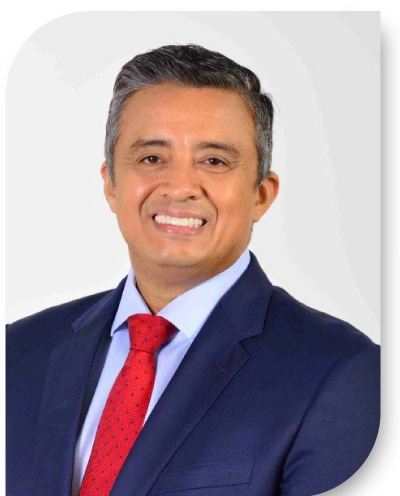 Econ. Galo Cabanilla Ph.D.
Founding Director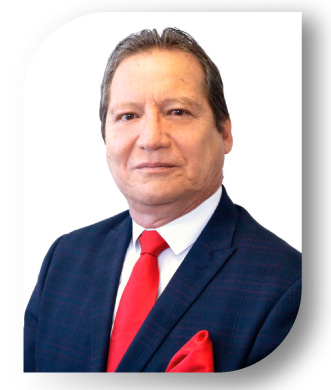 Dr. Olmedo Farfán
Chief executive officer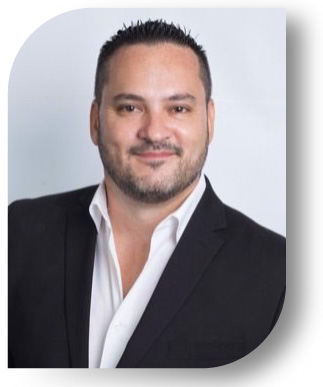 Cristian Cevallos
Miami-Dade Councilman