Business Entrepreneurship
What is Business Entrepreneurship?
It is the process of developing, organizing and managing a new business to generate profit while assuming financial risk.
Competences to be acquired
This program provides the student with the understanding, trust, and relationships to turn their ideas into market-ready products, services, businesses, and social projects. The student experiences the success and satisfaction of life as a visionary entrepreneur, improving the world, creating jobs, and providing a positive future for himself and others.
Why study Business Entrepreneurship?
This program will help the students understand the context, concerns and language of entrepreneurship and will prepare them to enter the market with their own business.
What do I need to study Business Entrepreneurship?
To study for a Associate in Business Entrepreneurship, you need to have finished high school.
Entrepeneurs can work both from the comfort of home in their new venture, as well as in companies offering administration, counseling and business management services.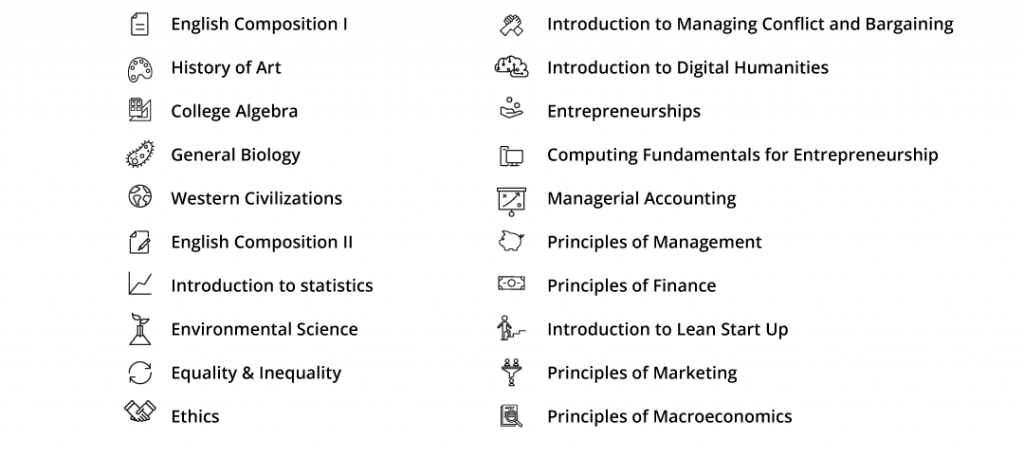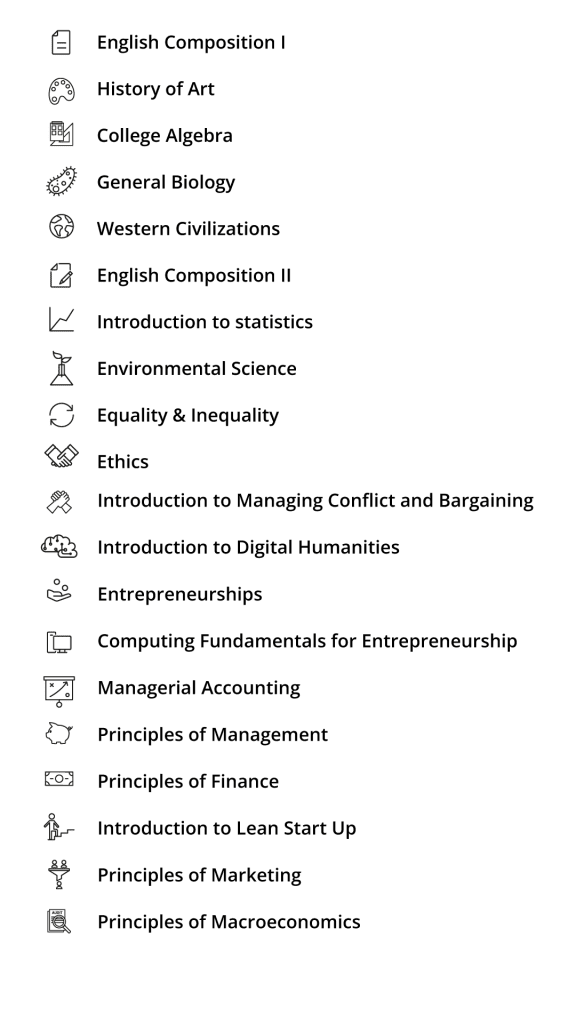 English Composition I
History of Art
College Algebra
General Biology
Western Civilizations
English Composition II
Introduction to statistics
Environmental Science
Equality & Inequality
Ethics
Introduction to Managing Conflict and Bargaining
Introduction to Digital Humanities
Entrepreneurships
Computing Fundamentals for Entrepreneurship
Managerial Accounting
Principles of Management
Principles of Finance
Introduction to Lean Start Up
Principles of Marketing
Principles of Macroeconomics
Experience and recommendations
of the students