Health Service Administration
What is Health Services Administration?
Health Services Administration is the planning, direction and coordination of medical and health services. Healthcare administrators may manage an entire facility, a specific clinical area or department, or a medical practice for a group of physicians.
Competences to be acquired
Graduates of this program will apply key disciplinary competencies in the management of Health Services as professionals in the key scenarios of this area, obtaining a high command of the necessary tools for its efficient management: health information systems, health legislation, administration, accounting, finance, and marketing focused on the fields of Health.
Why study Health Services Administration?
The Bachelor of Science in Health Services Administration program provides students with a broad view of today's health care system. The program provides the professional skills necessary for administrative positions throughout the health care industry. In addition, the program prepares its graduates for admission to postgraduate study in the health care system.
What do I need to study Health Services Administration?
To study for a degree in Health Services Administration, you need to have finished high school.
This program prepares students to work in hospitals, health agencies, managed care organizations, medical office management, health insurance companies, nursing homes, residential facilities, etc.
General Education Requirements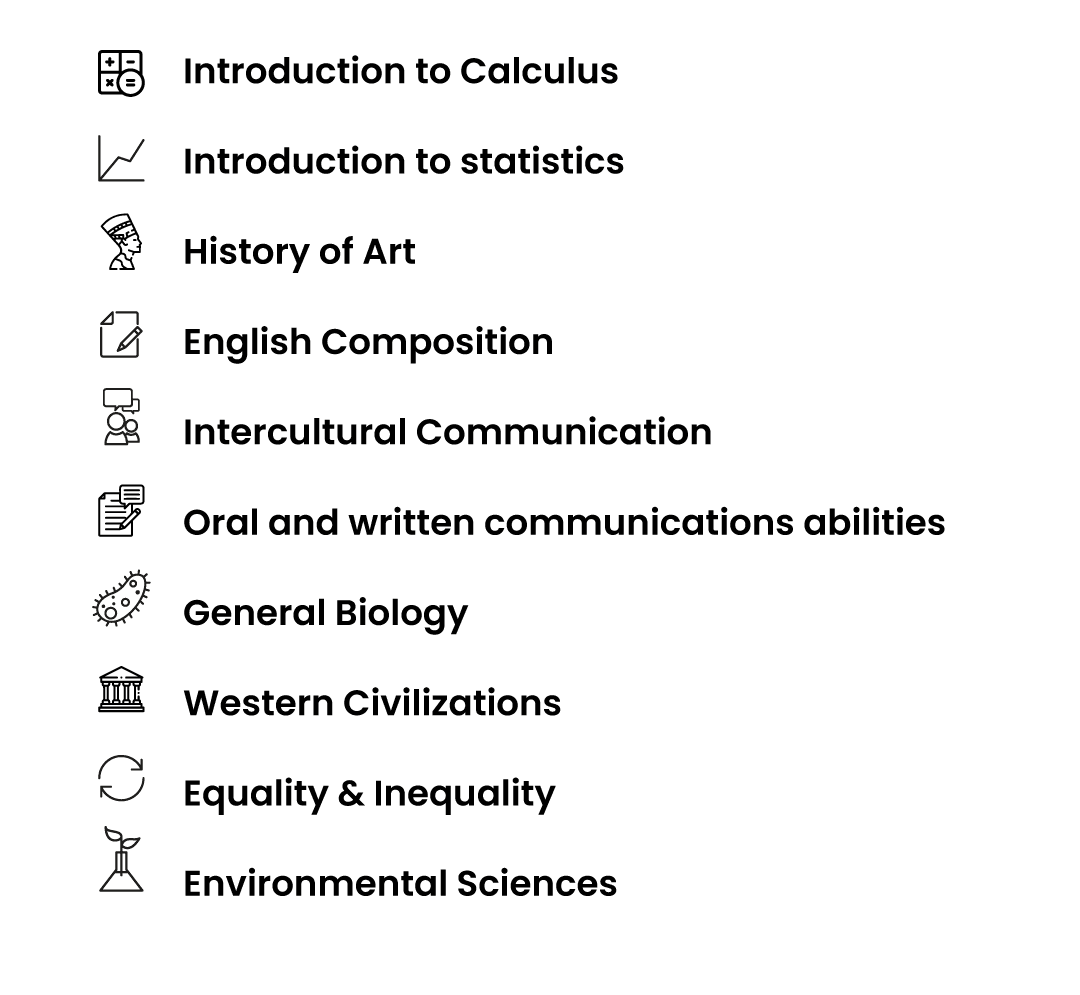 Introduction to Calculus
Introduction to statistics
History of Art
English Composition
Intercultural Communication
Oral and written communications abilities
General Biology
Western Civilizations
Equality & Inequality
Environmental Sciences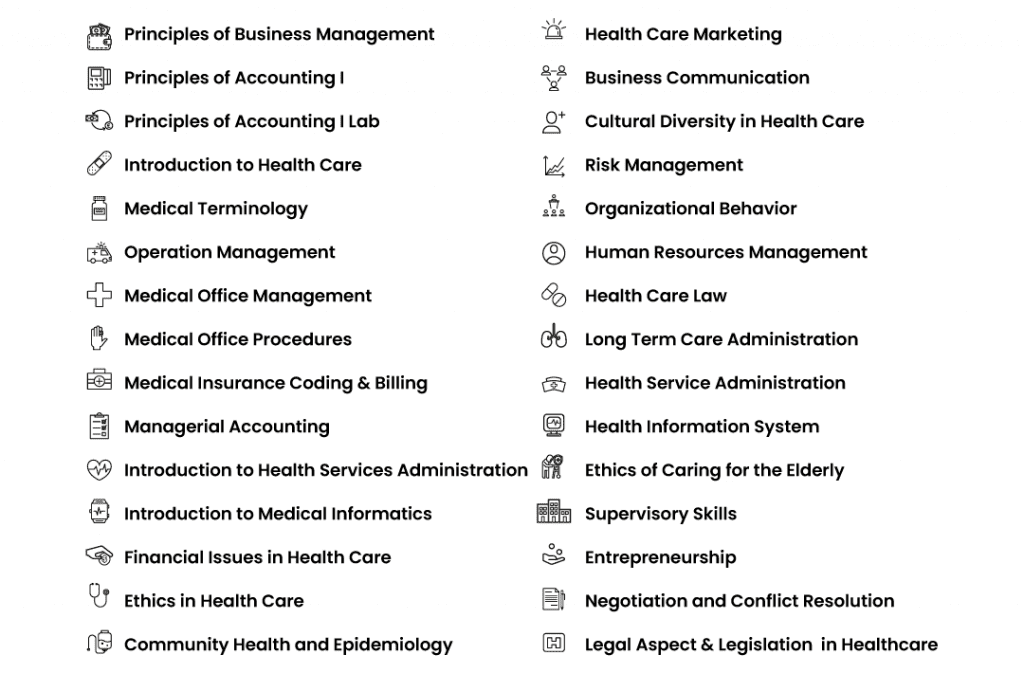 Principles of Business Management
Principles of Accounting I
Principles of Accounting I Lab
Introduction to Health Care
Medical Terminology
Operation Management
Medical Office Management
Medical Office Procedures
Medical Insurance Coding & Billing
Managerial Accounting
Introduction to Health Services Administration
Introduction to Medical Informatics
Financial Issues in Health Care
Ethics in Health Care
Community Health and Epidemiology
Health Care Marketing
Business Communication
Cultural Diversity in Health Care
Risk Management
Organizational Behavior
Human Resources Management
Health Care Law
Long Term Care Administration
Health Service Administration
Health Information System
Ethics of Caring for the Elderly
Supervisory Skills
Entrepreneurship
Negotiation and Conflict Resolution
Legal Aspect & Legislation in Healthcare
Experience and recommendations
of the students