Business Administration in Human Resources Management
What is Business Administration?
Business administration oversees the general operations of an organization or department. This may include teams support and supervision, problem solving, developing and implementing plans, and meeting goals.
What is Human Resource Management?
It is the set of practices, policies and decisions that is responsible for working for the well-being of people within the organization, maintaining the focus on business development.
Competences to be acquired
The program focuses on integrated learning experiences in which students develop problem-solving and team-building skills. The program is designed for students who want a broad understanding of business operations with an intense focus on the area of Human Resource Management.
Why study Business Administration in Human Resource Management?
This program provides a professional identity locally and internationally thanks to our faculty members, all of them recognized experts in the specific application of knowledge and technological tools within their fields of work. The targeted study will equip students with the most sought-after skills required to succeed in Human Resources while completing the strategic circle through organizational management courses.
What do I need to study Business Administration in Human Resource Management?
To study for a Master in Business Administration in Human Resource Management, you need to have finished a bachelor's degree.
They can work in companies in the areas of administration or as a specialist in human resources, human talent manager, rewards or professional development.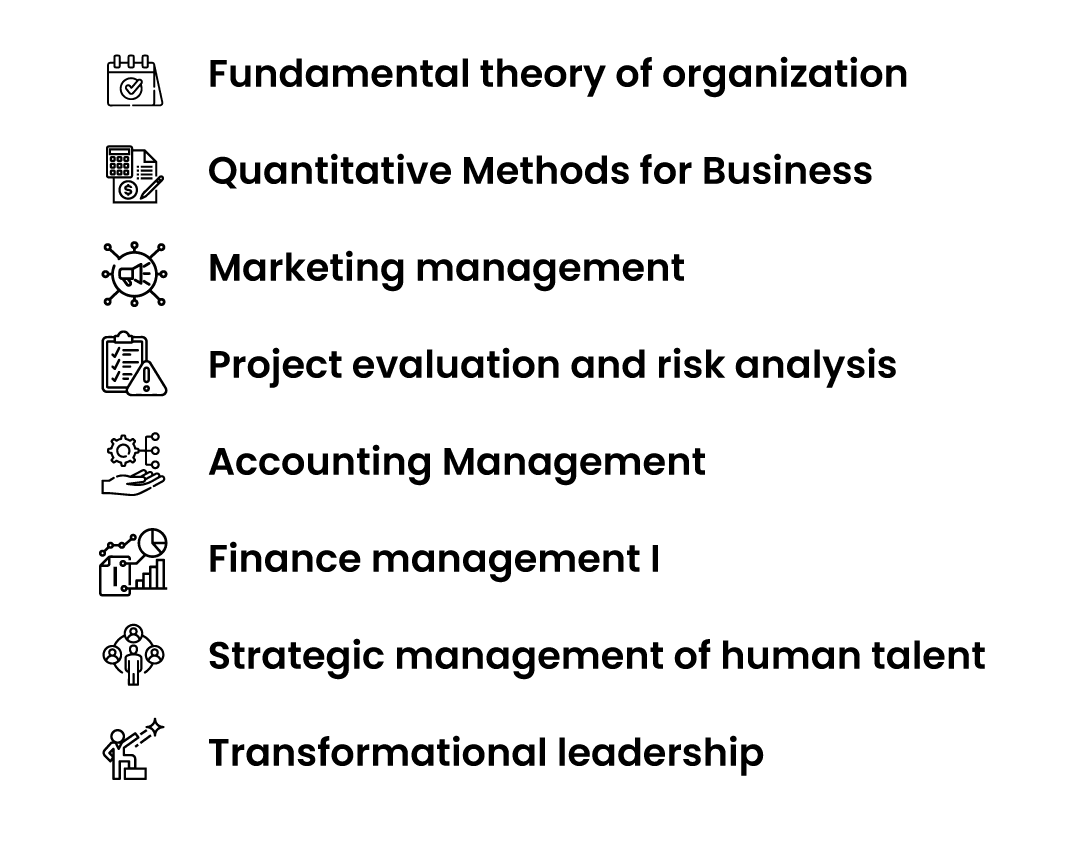 Fundamental theory of organization
Quantitative Methods for Business
Marketing management
Project evaluation and risk analysis
Accounting Management
Finance management I
Strategic management of human talent
Transformational leadership

Managing Human Resources
Human Resource Development
Talent Management
Managing Total Rewards
Experience and recommendations
of the students