What is Marketing and Sales?
Marketing refers to the set of activities to promote a product or service, according to the needs and expectations of the client. Sales, on the other hand, are the actions to encourage customers to make a certain purchase.
Competences to be acquired
Graduates of this program will apply key disciplinary skills as business professionals to critical business problems in finance, marketing, information systems, research methodologies, economics, business law, management, and accounting.
Why study Marketing and Sales?
Marketing studies provide a unique competitive advantage: learning to promote yourself and your work. After all, marketing studies help to understand the true meaning of value: the value of the product and the value of the person or brand that delivers that product.
What do I need to study Marketing and Sales?
To study for a degree in Marketing and Sales, you need to have finished high school.
: In marketing agencies, public relations agencies, advertising agencies, market research areas or teams, or big data departments, etc.
General Education Requirements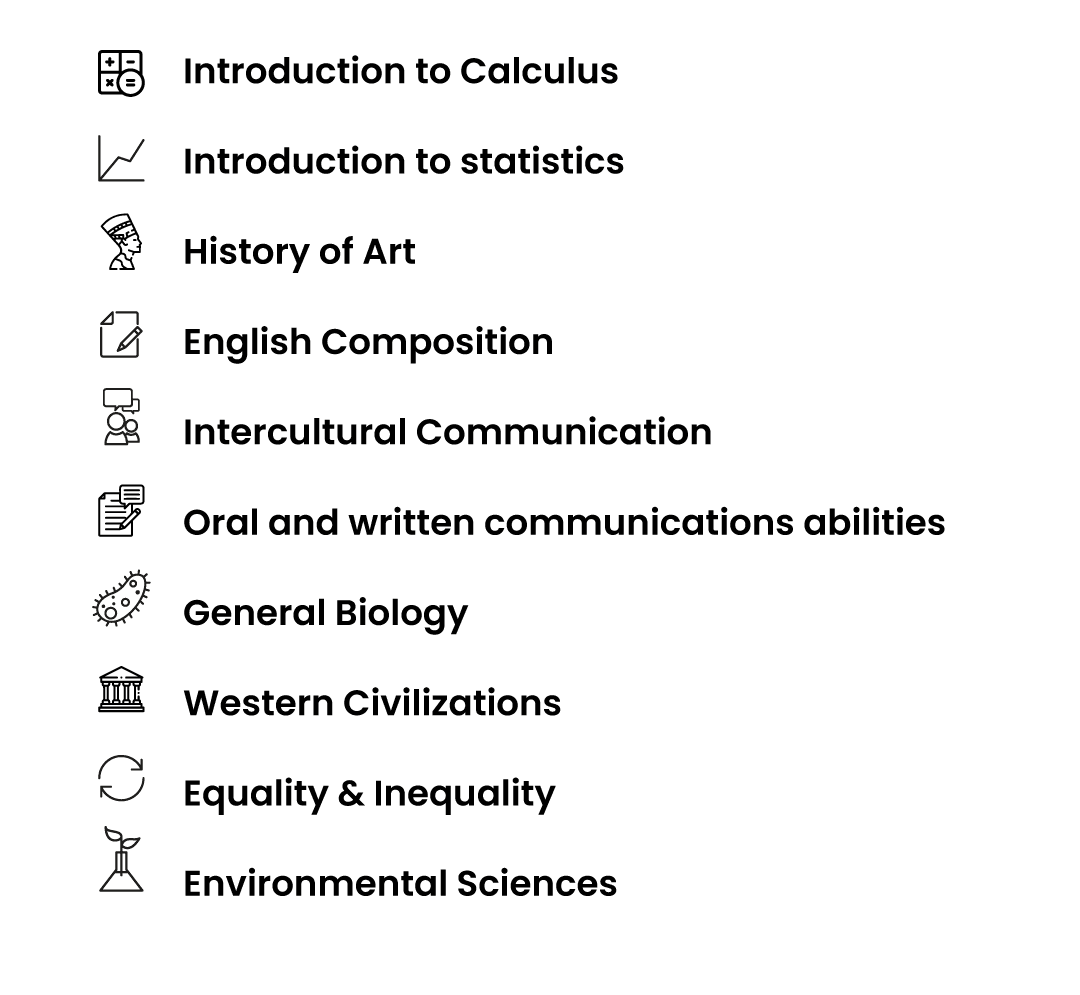 Introduction to Calculus
Introduction to statistics
History of Art
English Composition
Intercultural Communication
Oral and written communications abilities
General Biology
Western Civilizations
Equality & Inequality
Environmental Sciences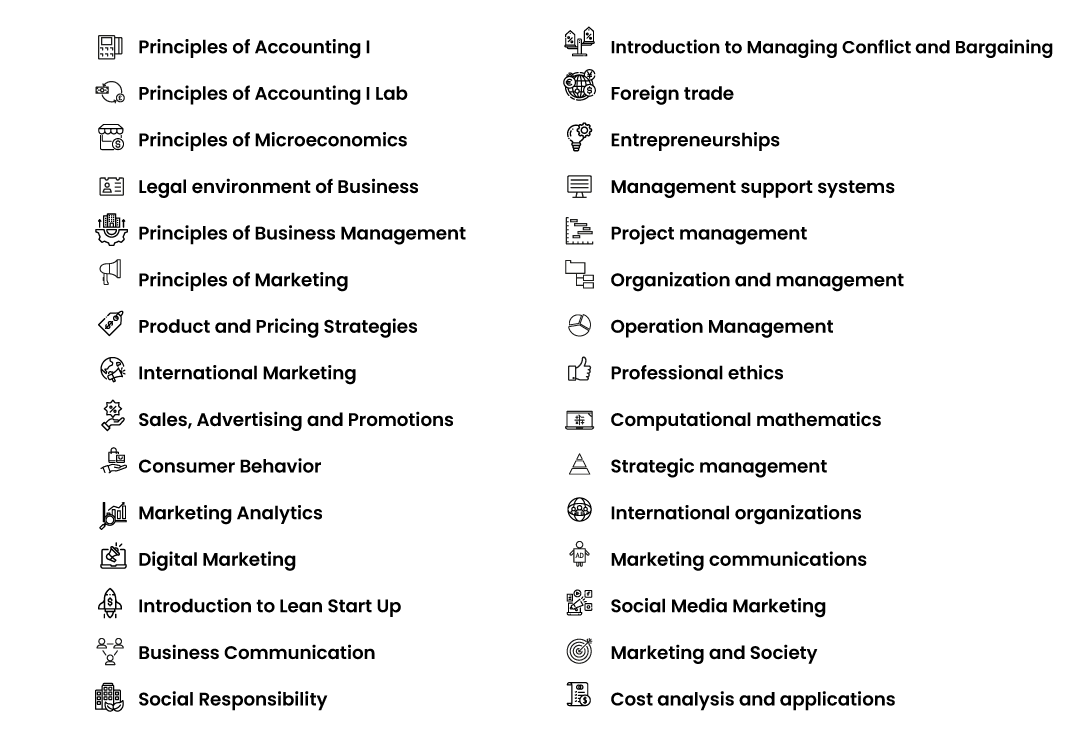 Principles of Accounting I
Principles of Accounting I Lab
Principles of Microeconomics
Legal environment of Business
Principles of Business Management
Principles of Marketing
Product and Pricing Strategies
International Marketing
Sales, Advertising and Promotions
Consumer Behavior
Marketing Analytics
Digital Marketing
Introduction to Lean Start Up
Business Communication
Social Responsibility
Introduction to Managing Conflict and Bargaining
Foreign trade
Entrepreneurships
Management support systems
Project management
Organization and management
Operation Management
Professional ethics
Computational mathematics
Strategic management
International organizations
Marketing communications
Social Media Marketing
Marketing and Society
Cost analysis and applications
Experience and recommendations
of the students